Medical Student Education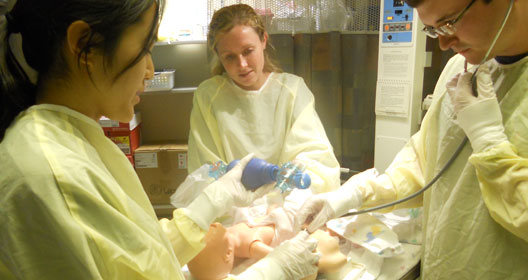 The Department of Obstetrics and Gynecology is committed to providing medical students at all levels of training with a rich and rewarding educational experience.
What do we offer?
Phase 1-2: We offer many opportunities for medical students to participate in the OB Medical Student Interest Group events scheduled throughout the year, including faculty, fellow, and resident panels and skills workshops.
Phase 2: medical students spend 12 weeks on the Care Across the Life Cycle block.
Phase 3: medical students can participate in the OB Inpatient Acting Internship, OB Ambulatory Acting Internship, and various electives.
What do we offer for visiting medical students?
We offer (1) four-week 4th year visiting medical student rotation in September (9/1-9/25/2020) for our OB Hospitalist elective. A competitive application process opens Feb. 15-March 15, 2020. The accepted candidate receives a $3000 stipend to support participation in this rotation.
Application Criteria

All applicants must be full-time medical students in good academic standing at LCME accredited medical schools, AND a United States or Canadian citizen or permanent resident of the United States.
Application Process

Submit the following documentation by March 15, 2020 to jmshort@wisc.edu.

Curriculum Vitae
USMLE 1 Score Documentation (COMLEX not accepted)
A letter of interest addressed to the Department of Obstetrics & Gynecology, University of Wisconsin School of Medicine & Public Health, Medical Education.

The selected candidate will be notified by April 1, 2020 and has 1 week to accept the offer.
The candidate is then required to apply via the Visiting Student Application Service (VSAS) and be accepted by the University of Wisconsin School of Medicine & Public Health no later than May 1, 2020.
Once accepted, the candidate cannot withdraw. Note: should emergent circumstances require the student to forego participation in this elective, all funds received by the student must be refunded to the UW Department of Obstetrics and Gynecology.

Payment Process

A stipend of $3000 will be paid to the candidate by August 1, 2020.
ON HOLD FOR 2022
Contact Us
Role title: Phase II Director
McConnell Hall, 4th Floor
1010 Mound Street
Madison, WI, 53715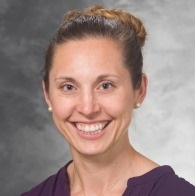 Role title: Care Across the Life Cycle: Assistant Block Leader
McConnell Hall, 4th Floor
1010 Mound Street
Madison, WI, 53715
Role title: Medical Student Coordinator
Meriter Hospital, Room: 5East
202 S. Park (Meriter)
Madison, WI, 53715
Email: awildenberg@wisc.edu Phone number: 608-262-7659