Advocacy Update: Holmes-Drammeh quoted in support of Perinatal Workforce Act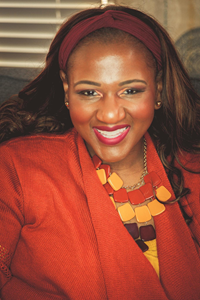 Emelle Holmes-Drammeh, PA, of the UW Ob-Gyn Division of Academic Specialists in Ob-Gyn submitted a statement in support of the Perinatal Workforce Act, which has been included in materials supporting the Black Maternal Health Momnibus Act of 2021:
"It is a known fact that the health care disparities that impact many people in this country lead to poor outcomes. As an African American provider in Women's Health, I personally see the value of culturally congruent maternal care every day and aspire to provide culturally competent perinatal care to the patients I encounter. I'm proud that my elected leaders in Wisconsin are committed to expanding the perinatal health workforce and prioritize cultural congruence in training and practice. It is hard to aspire to be something when you are not used to seeing a reflection of yourself in those spaces. My hope is that the Perinatal Workforce Act leads to improved patient outcomes, reduction in biases, improvement in a health care workforce pipeline and a more diverse, culturally competent perinatal workforce in the future."
Congresswoman Lauren Underwood, Congresswoman Alma Adams, Senator Cory Booker, and the Black Maternal Health Caucus introduced legislation to address the maternal health crisis for Black women and birthing people of color on February 8, 2021. Included in the Black Maternal Health Momnibus Act of 2021 is legislation introduced by Wisconsin Senator Tammy Baldwin and Congresswoman Gwen Moore aimed at increasing diversity in the perinatal workforce and expanding access to maternal health care.
Our thanks to Emelle for sharing her insight and perspective on this legislation!