Al-Niaimi publishes in Annals of Surgical Oncology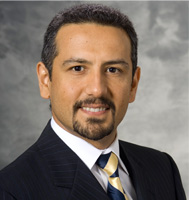 UW Ob-Gyn Professor Ahmed Al-Niaimi, MD, of the Division of Gynecologic Oncology, co-authored a new article in the Annals of Surgical Oncology.
In "Rethinking Routine Intensive Care After Cytoreductive Surgery With Heated Intraperitoneal Chemotherapy: The Fiscal Argument", Al-Niaimi and co-authors used a cohort comparison of patients admitted to the intermediate care unit compared to patients admitted to the ICU after surgery. Measuring for cost and length of stay, the study found:
"Selective admission to the IMC after CRS/HIPEC was associated with $2208.68 in savings per patient without added risk. In this era of cost-conscious practice of medicine, these data highlight an opportunity to decrease cost by more than 5% for patients undergoing CRS/HIPEC."
Read the whole study here.