Antony published in Wisconsin Medical Journal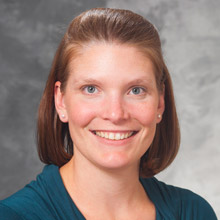 A new study by Katie Antony, MD, of the UW Ob-Gyn Division of Maternal-Fetal Medicine, was published in the Wisconsin Medical Journal. "Obstructive Sleep Apnea in Pregnancy: Early Lessons From Our Sleep Pregnancy Clinic" is eligible for continuing education credit.
In the publication, Antony and co-authors describe the prevalence of obstructive sleep apnea during pregnancy, outline interventions used in their clinic to increase the number of people completing indicated testing for sleep apnea during pregnancy, and discuss potential barriers to increasing testing.
You can read the whole publication (and complete the continuing education activity) here.