Barroilhet and Patankar publish in Cancers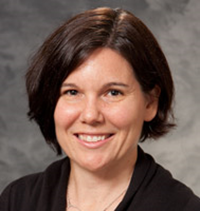 A new study co-authored by Lisa Barroilhet, MD, of the UW Ob-Gyn Division of Gynecologic Oncology and Division of Reproductive Sciences Director Manish Patankar, PhD was published in the journal Cancers!
"Atovaquone: An Inhibitor of Oxidative Phosphorylation as Studied in Gynecologic Cancers" outlines the Barroilhet and Patankar Labs' research of the FDA-approved antimalarial drug atovaquone and its potential impact on gynecologic cancer:
"Our laboratory studied the anti-cancer properties of atovaquone in gynecologic cancers. We found that atovaquone slowed ovarian cancer growth in both cell lines and mouse models. Additional anti-cancer effects were seen, such as the reduced proliferation of cancer stem cells and spheroids implanted in mice. Atovaquone inhibited oxygen consumption and ATP production. Metabolic studies showed that atovaquone shifted glycolysis, electronic transport and the citric acid cycle. Our studies provided the mechanistic understanding and preclinical data to support the further investigation of atovaquone's potential as a cancer therapy for gynecologic cancers."
Read the whole study here. Congratulations to the Barroilhet and Patankar research groups on this exciting development!