Barroilhet discusses challenges of post-Dobbs health care with Wisconsin Watch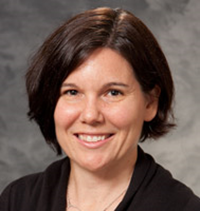 In a new article, media outlet Wisconsin Watch highlights the effects of Wisconsin's 173-year-old abortion ban law on patient care. In the article, Lisa Barroilhet, MD, MS, associate professor in the UW Ob-Gyn Division of Gynecologic Oncology, weighed in about the challenges of interpreting the law's exception for "therapeutic abortions":
""It's really important to understand there's never going to be like a checklist," says Dr. Lisa Barroilhet, a gynecologic oncologist and the interim chair of obstetrics and gynecology for the UW. "Even before there were particular concerns about the legal ramifications, these situations are always incredibly individualized and nuanced.""
Read the whole article "Wisconsin's 173-year-old ban allows only life-saving 'therapeutic abortions.' No one knows what that means."