Barroilhet joins ICTR Graduate Program in Clinical Investigation admissions committee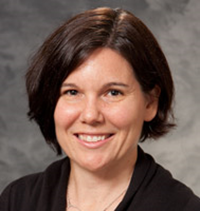 Lisa Barroilhet, MD, of the UW Ob-Gyn Division of Gynecologic Oncology, was recently invited to join the UW-Madison Institute for Clinical and Translational Research's admissions and recruiting subcommittee for the Graduate Program in Clinical Investigation! Her three-year term began on January 1, 2022.
The admissions and recruiting subcommittee makes final, program-level decisions about admissions of new PhD and MS students, as well as evaluates transfer requests into the program from UW-Madison students.
Congratulations, Dr. Barroilhet!