Beninati presents on obstetric critical care to Indiana University Pulmonary and Critical Care Fellowship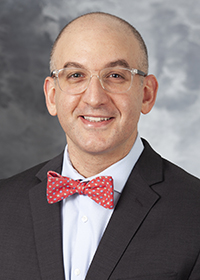 On May 13, 2021, Michael Beninati, MD, of the UW Ob-Gyn Division of Maternal-Fetal Medicine, presented a lecture to the Indiana University Department of Medicine's Pulmonary and Critical Care Fellowship program.
Beninati, who is fellowship trained in surgical critical care as well as maternal-fetal medicine, discussed pulmonary changes in pregnancy with more than 70 attendees over Zoom. Feedback from the presentation​ was extremely positive.
Amazing job, Dr. Beninati!