Beninati shares CDC recommendations on COVID vaccines and pregnancy with UW Health, area news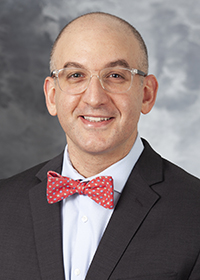 Michael Beninati, MD, of the UW Ob-Gyn Division of Maternal-Fetal Medicine, has been helping combat COVID vaccine and pregnancy misinformation a lot over the last few months. He recently appeared in a UW Health video explaining why COVID vaccines are recommended for pregnant and breastfeeding people, which aired on many Wisconsin news stations.
Beninati's recommendation was shared by television news stations WKOW and NBC15 in Madison, WJFW and WAOW in Wausau, and WDJT in Milwaukee.
Thanks to Dr. Beninati for helping spread this incredibly important message!