Bhagavath accepted as AGOS fellow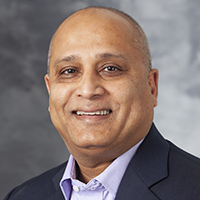 Congratulations to UW Ob-Gyn Division of Reproductive Endocrinology and Infertility Director Bala Bhagavath, MD, who was recently accepted as an active fellow of the American Gynecological and Obstetrical Society (AGOS)!
AGOS advances the health of women by providing dedicated leadership and promoting excellence in research, education and medical practice. In order to be considered as an AGOS fellow, candidates must be outstanding leaders in academic obstetrics and gynecology with good character, high ethical standing and recognized ability as a teacher, physician and scholar.
Amazing work, Dr. Bhagavath!