Bhagavath explains endometriosis with Spectrum News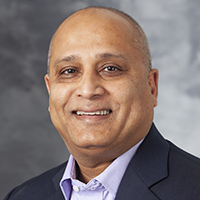 UW Ob-Gyn Division of Reproductive and Population Health Director Bala Bhagavath, MD discussed endometriosis in an article with Spectrum News.
In "Founded in Milwaukee, Endometriosis Awareness Month Shines Light on Women's Health", Bhagavath explains what endometriosis is, common symptoms, options for treatment and management, and why it can take a long time to arrive at an endometriosis diagnosis:
"…because pain can be a hard thing to measure, and these symptoms can also be linked with other conditions, Bhagavath said endometriosis doesn't always get diagnosed right away. Confirming a case requires a laparoscopy or "putting a camera down the belly button.""
Read the whole article here!