Bird appointed as senior editor on editorial board of Journal of Endocrinology, Journal of Molecular Endocrinology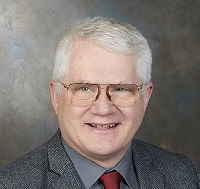 Huge congratulations to Ian Bird, PhD, of the UW Ob-Gyn Division of Reproductive Sciences! Bird was appointed as senior editor to the editorial boards of the Journal of Molecular Endocrinology and Journal of Endocrinology!
The Journal of Endocrinology and Journal of Molecular Endocrinology are well-established, successful journals of the UK's Society for Endocrinology, and official journals of the European Society of Endocrinology and Endocrine Society of Australia. Both journals encourage submissions of basic and translational research from the field of endocrinology. JOE impact factor is 4.3, and the ME impact factor is 5.1.
Bird's appointment will last four years. Congratulations on this well-deserved honor, Dr. Bird!