Brown earns three-year U-18 grant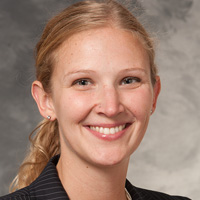 Huge congratulations to Heidi Brown, MD, MAS, of the UW Ob-Gyn Division of Female Pelvic Medicine and Reconstructive Surgery! Brown was recently awarded a U-18 grant from the U.S. Department of Health and Human Services' Agency for Healthcare Research and Quality for the project "Bridging Community-based Continence Promotion and Primary Care".
Brown's project is one arm of the larger "INTUIT-PC: Improving Nonsurgical Treatment of Urinary Incontinence among women in Primary Care: Dissemination and Implementation of PCOR Evidence" project. The grant provides about $3 million over three years, from February 2022 to January 2025.
Incredible work, Dr. Brown! We can't wait to see how this project progresses.