Brown publishes Clinical Experts article in Green Journal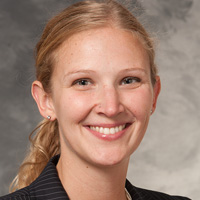 Heidi Brown, MD, of the UW Ob-Gyn Division of Female Pelvic Medicine and Reconstructive Surgery, authored a Clinical Experts Series article on the management of fecal incontinence in Obstetrics and Gynecology!
In "Management of Fecal Incontinence", Brown and co-authors provide an overview of the evaluation and management of fecal incontinence for ob-gyn practices:
"Fewer than 30% of women with fecal incontinence seek care, and lack of information about effective solutions is an important barrier for both patients and health care professionals. Even among women with both urinary and fecal incontinence presenting for urogynecologic care, the rate of verbal disclosure of fecal incontinence symptoms remains low."
The article includes guidance from several medical societies for screening and managing fecal incontinence, as well as an outline of common treatment options available.
Read the article here.​ Great work, Dr. Brown!