Brown's Mind Over Matter program disseminated by AUGS president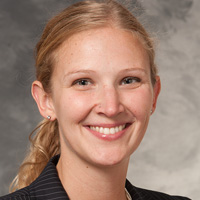 A recent President's Perspective blog from American Urogynecologic Society President Holly Richter, MD, PhD invited AUGS members to learn more about adapting Mind Over Matter: Healthy Bowels, Healthy Bladder (MOM) for their communities. MOM is an educational program focused on incontinence self-management created by Heidi Brown, MD, of the UW Ob-Gyn Division of Female Pelvic Medicine and Reconstructive Surgery.
The communication highlighted results from a study Brown published in Obstetrics and Gynecology in 2019, and shared available supports and resources for implementing the program. In addition to a well-developed facilitator training, MOM is recognized as an evidence-based program by the National Council on Aging, which means there is federal funding available through the Older Americans Act to support the MOM program.
Read the whole message here. Congratulations, Dr. Brown!