Celebrate the UW Ob-Gyn Education Team on GME Professionals Day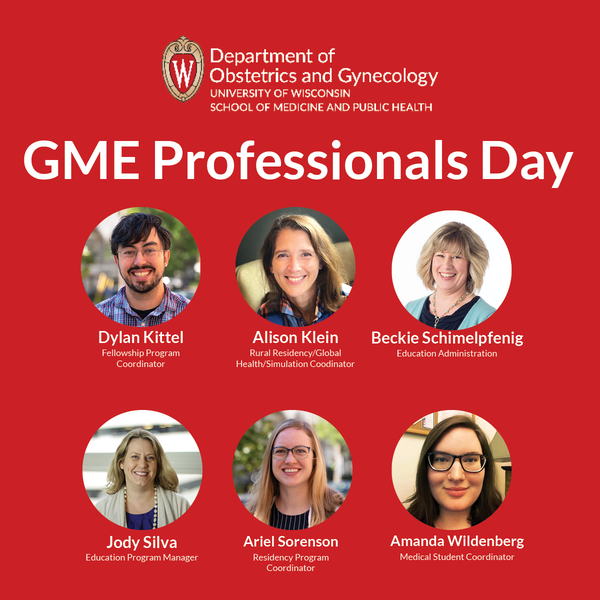 National Graduate Medical Education (GME) Professionals Day, the third Friday in August every year, is an opportunity to recognize the work of professionals at all levels of graduate medical education.
Everyone in the incredible UW Ob-Gyn Education Office works tirelessly to make sure that our residency and fellowships run smoothly, are successful, and recruit stellar learners every year, and that all trainees get the most out of their educational time in our department.
Please take a moment to thank them for them effort and service! We would be lost without them.
Dylan Kittel – Fellowships Program Coordinator
Alison Klein – Rural Residency/Global Health/Simulation Coordinator
Beckie Schimelpfenig – Education Administrator
Jody Silva – Education Program Manager
Ariel Sorenson – Residency Program Coordinator
Amanda Wildenberg – Medical Student Coordinator
Thank you, all!