Congratulations to Women's Health Symposium poster award winners Mojdehbakhsh and Bailey!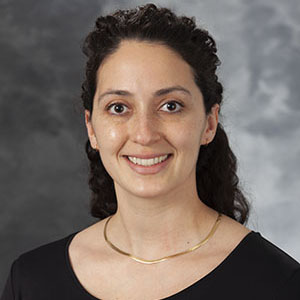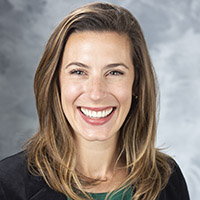 On October 14, 2021, the UW Department of Ob-Gyn hosted the annual Women's Health and Health Equity Research Lecture and Symposium​. This year's virtual event included the keynote presentation "Health Equity and Quality of Care: The Case of Maternal Mortality and Morbidity" by Elizabeth Howell, MD, Chair of the Department of Obstetrics & Gynecology at the Perelman School of Medicine at the University of Pennsylvania. Nearly 200 people attended the event! You can watch some of the presentations here.

The Symposium also included a poster session. Two posters were selected by a panel of UW faculty to receive Best Poster awards. Please help us congratulate the poster winners!
UW Ob-Gyn resident Rachel P. Mojdehbakhsh, MD, MS, PGY-3 earned a top poster award for the poster "Efficacy and Safety of a Restrictive Blood Transfusion Protocol in Gynecologic Surgical Patients". Co-authors on the poster include Rana Al-Rubaye, MD; Dandi Huang, MD; Joseph Connor, MD; and Ahmed Al-Niaimi, MD.
Maternal-Fetal Medicine fellow Erin Bailey, MD, MS earned a top poster award for the poster "A Spatial Approach to Examining Individual and Disparity-Level Factors and Hypertensive Disorders of Pregnancy." Co-authors include Maria Kamenetsky, MS; Alexa Lowry, MD; Ronald Gangnon, PhD; and Kara Hoppe, DO, MS.
Congratulations to the poster award winners, and thanks to everyone whose hard work contributed to this incredible event!