CORE postdoc Seymour published in AJPH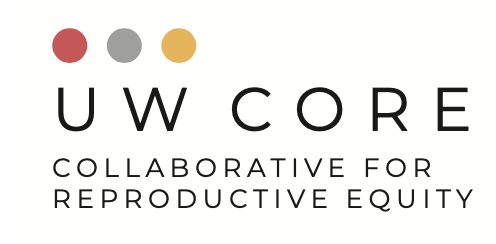 Jane Seymour, PhD, postdoctoral trainee in the UW Collaborative for Reproductive Equity, is the lead author on a new publication in the American Journal of Public Health examining telemedicine policies for medication abortion.
In "Potential Impact of Telemedicine for Medication Abortion Policy and Programming Changes on Abortion Accessibility in the United States", Seymour and co-authors seek to quantify the impact that changing policies around telemedicine for medication abortion (TMAB) could have on abortion access. They used data from the 2018 Advancing New Standards in Reproductive Health facility database and calculated accessibility based on the proportion of reproductive-aged women living between 30 and 90 minutes away from an abortion-providing location:
"In 2018, 65%, 81%, and 89% of women lived within a 30-, 60-, or 90-minute drive time from an abortion-providing facility, respectively. Expansion and ban removal expanded abortion accessibility relative to the current accessibility scenario (range: 1.25–5.66 percentage points). Women in rural blocks experienced greater increases in accessibility than those in urban blocks."
Read the whole study here, and take a look at this CORE brief summarizing the findings and how they apply in Wisconsin.