CORE's WOMB Lab publishes brief on abortion education for medical students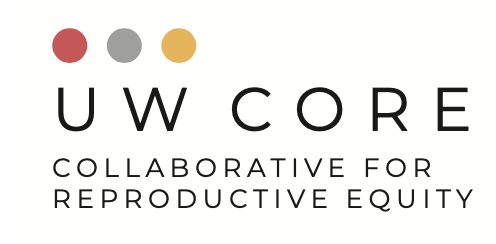 A new brief published by the UW Collaborative for Reproductive Equity WOMB Lab (led by Abigail Cutler, MD and Laura Jacques, MD, of the UW Ob-Gyn Division of Academic Specialists in Ob-Gyn) examines the availability of abortion training for medical students and outlines the ways increasing abortion training can improve patient care and expand physician skills.
"Medical Student Education on Abortion: The Current Landscape" offers reasons to provide abortion education to medical students, examines the current state of abortion education at different levels of medical training, and shares results from a survey of medical student interest in abortion education:
"Medical students want and value abortion education. Our research group conducted a survey of medical students at the University of Wisconsin, the Medical College of Wisconsin, and the University of Minnesota, and found that 81% of students surveyed wanted to learn more about abortion care. In another survey study of medical students conducted at a faith-based medical school, the majority of students were dissatisfied with the lack of education in abortion."
Read the whole brief from the WOMB Lab here.