Cowley, Jacques mentee, earns Paster Award for values clarification workshop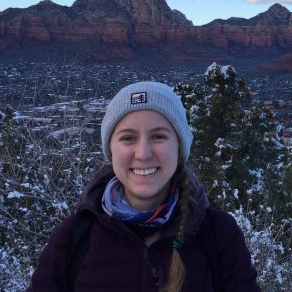 Huge congratulations to Elise Cowley, UW SMPH MD/PhD student and mentee of Laura Jacques, MD, who earned the 2022 Paster Family Foundation Innovation Award for the project ""We had to put ourselves in their shoes": A Values Clarification Workshop on Abortion with Medical Students"!
The Paster Family Foundation Innovation Award is given for a project, system improvement, or initiative that has made a difference in human health and/or the lives of patients and their families. The Values Clarification workshop (VCAT) team conducted a series of values clarification workshops with medical students and residents in Wisconsin and Minnesota with the goal of understanding the impact of implementing a values clarification workshop on medical student attitudes towards abortion. In the first year, the team conducted 26 virtual workshops with 538 participants!
After reviewing survey and interview data with workshop participants, Cowley and the VCAT team found the workshop had significant impacts on participant attitudes:
"We have demonstrated that after participating in an abortion values clarification workshop, students have more positive attitudes towards abortion, and the largest gains were seen in students who began with the most negative attitudes and behavioral intentions."
Cowley and the VCAT team recently submitted their workshop curriculum to MedEd Portal so more institutions can easily implement the program. This incredible work will go a long way towards reducing abortion stigma in physicians and health care teams, and their impact will ripple out well beyond Wisconsin.
Incredible work, Elise, Dr. Jacques, and the whole VCAT team!