Cutler discusses Dobbs' impact on patient autonomy with New York Times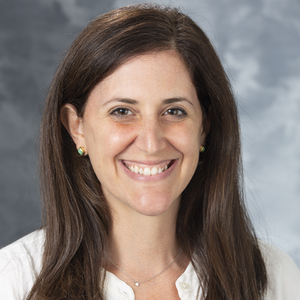 Abby Cutler, MD, assistant professor in the UW Ob-Gyn Division of Academic Specialists in Ob-Gyn, spoke with the New York Times as part of an article examining the impact of abortion bans in Wisconsin, Arizona, and Texas.
"Medical Impact of Roe Reversal Goes Well Beyond Abortion Clinics, Doctors Say" outlines the way abortion bans can affect pregnancy care, cancer care, emergency medicine, and other areas of health care. In the article, Cutler describes how overturning Roe v. Wade has taken some decision-making power away from patients:
"Roe, which prohibited states from banning abortion before viability, allowed doctors to offer patients options of how they wanted to be treated. "Now that patient autonomy has gone away," said Dr. Abigail Cutler, an obstetrician-gynecologist at the University of Wisconsin-Madison.

"I'm compelled by my conscience to provide abortion care, and I have the training and the skills to do so compassionately and well," she said. "And so to have my hands tied and not be able to help a person in front of me is devastating.""
Read the whole article here.