Cutler to take over as Ryan Residency Program director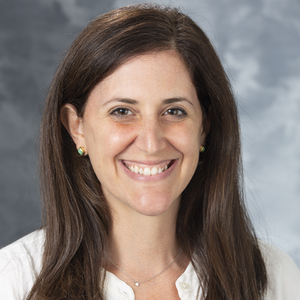 Later this year, Abigail Cutler, MD, MPH, assistant professor in the UW Ob-Gyn Division of Academic Specialists in Ob-Gyn, will become director of the Ryan Residency Program. She will take over from Associate Professor Eliza Bennett, MD, who has led the program since 2010.
The Ryan Residency Program "works directly with ob-gyn residency programs to integrate training in abortion and contraception care (family planning) as a required rotation. All programs establish or expand abortion services in their teaching hospitals and may also create new partnerships with local clinics to train residents."
Cutler, who is fellowship-trained in complex family planning, joined the department in 2021. Since arriving in Wisconsin, she has taken a leading role in resident education around family planning, developing a new curriculum and working tirelessly to organize an away rotation that will allow residents to build their skills outside of Wisconsin. Her expertise and insight will be invaluable in this role.
Please join us in thanking Dr. Bennett leading the Ryan Residency Program for 12 years, and congratulating Dr. Cutler on this new role!