Ehrenthal published in Pediatrics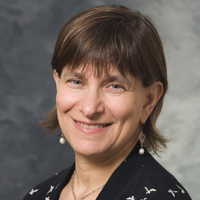 UW Ob-Gyn Division of Reproductive and Population Health and UW-Madison Prevention Research Center Director Deborah Ehrenthal, MD, MPH, published a new study in the journal Pediatrics.
"Infant Mortality in Rural and Nonrural Counties in the United States", co-authored by Hsiang-Hui Daphne Kuo and Russell S. Kirby, uses a social-ecological framework to explain infant mortality disparities across the rural-urban continuum:
"Current research suggests the association of place with health is in part a reflection of high-level structural factors, including access to health care, socioeconomic factors, and racial segregation, rather than due to individual-level characteristics such as health behaviors. A social-ecological approach provides a framework for considering differences in health of populations that go beyond individual health behaviors and can guide analytic strategies to disentangle these multiple effects. However, few contemporary studies have considered the importance of these factors on infant mortality across the rural-urban continuum."
The article inspired a commentary in response (read it here). Incredible work, Dr. Ehrenthal and co-authors!