Gaston published in Journal of Ob-Gyn Hospital Medicine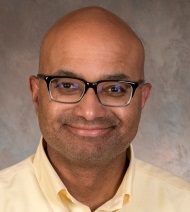 Luther Gaston, MD, of the UW Ob-Gyn Division of Academic Specialists in Ob-Gyn, is senior author on a new article in the most recent issue of the Journal of Ob-Gyn Hospital Medicine!
"Prediction of Vaginal Delivery Using Intrapartum Transperineal Ultrasound", co-authored by Jackie Adams, MD, of the UW Ob-Gyn Division of Maternal-Fetal Medicine as well as UW Ob-Gyn residency alums Stephanie Peace, MD and Melissa Meyer, MD, describes a pilot study of transperineal ultrasound during labor. The study found:
"Transperineal ultrasound was successful in predicting 90.5% of patients who delivered vaginally. Head-to-Perineal Distance [HPD] predicted 92.3% and Angle Of Progression [AOP] 83.3% of all successful Operative Vaginal Deliveries [OVD]. Among patients who met both ultrasound criteria, there were no failed OVDs. Additional prospective study is needed to refine ultrasound criteria where OVD should not be offered and determine the most predictive combination of measurements for vaginal delivery."
Read the whole study here!