Grand Rounds: Brubaker presents "Everyday Scholarship"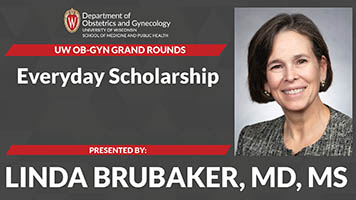 As the keynote speaker at Resident Research Day on February 25, 2021, Linda Brubaker, MD, MS presented the lecture "Everyday Scholarship." Brubaker is a urogynecologist and chair of the UC San Diego Department of Obstetrics, Gynecology and Reproductive Sciences.
In her presentation, Brubaker discusses the value of scholarship as a personal challenge, professional growth tool, and way of advancing discoveries. Brubaker also talked about prioritizing your efforts and activities, persistence in scholarship, and skill building.
Watch the whole presentation here.