Green discusses COVID disparities with Wisconsin Examiner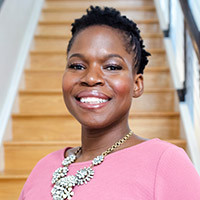 Tiffany Green, PhD, assistant professor in the UW Ob-Gyn Division of Reproductive and Population Health, spoke with the Wisconsin Examiner in an article about inequities in COVID-19 safety precautions.
In "COVID surges as masks decline, hurting the most vulnerable", Green talked about areas of employment, including service, industrial, and childcare, where workers are more vulnerable to COVID exposure and may have fewer safeguards:
""We call them essential but we treat them as expendable," says Tiffany Green, a health economist and professor at the University of Wisconsin School of Medicine and Public Health. "They're less likely to be covered by benefits like health insurance.""
Read the whole article here.