Green discusses disparities to come from abortion restriction on Here and Now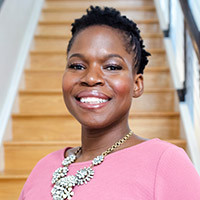 On June 10, 2022, UW Ob-Gyn assistant professor Tiffany Green, PhD, of the Division of Reproductive and Population Health, spoke with Here and Now on Wisconsin Public Television about economic and racial disparities likely to increase after Roe v. Wade is overturned:
"…the effects of abortion or limiting access have been very well established and as we said, they can lead to adverse financial outcomes. They can lead to poor pregnancy-related outcomes. Those outcomes are exacerbated among Black and/or indigenous people so there have been studies that show that laws that limit access to abortion can increase levels of pre-term births, death from congenital abnormalities among Black infants of Black women. So this isn't — that's not debatable. The science is always evolving and growing but the fact that we have a very robust body of evidence that shows there are negative implications to restricting abortion is not really debatable."
Watch the whole interview here!