Green discusses economic impacts of policy changes in panel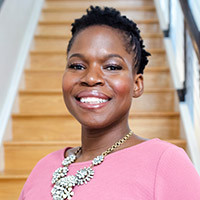 In a panel discussion hosted by Opportunity Wisconsin and 9to5 Wisconsin, Tiffany Green, PhD, assistant professor in the UW Ob-Gyn Division of Reproductive and Population Health, discussed the economic effects of changes in abortion access, as well as other reproductive health policies. Green served on the panel with U.S. Senator Tammy Baldwin; she discussed inequities that will be exacerbated by restrictions to abortion:
"We already have this the system where childcare is getting more and more expensive, harder and harder to get into childcare, more and more poverty, structural poverty that's racialized," Dr. Tiffany Green said. "Then we have abortion on top of that where the people that need them most can't get access to the services they need and they're more likely, for a lot of reasons, to be black, brown and or indigenous."
Watch the whole panel here!