Green discusses flu vaccination disparities with WKOW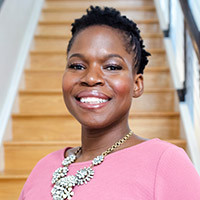 As influenza season picks up, Tiffany Green, PhD, assistant professor in the UW Ob-Gyn Division of Reproductive and Population Health, discussed disparities in flu vaccine rates with WKOW News.
Data from the U.S. Centers for Disease Control and Prevention and the Wisconsin Department of Health Services show racial disparities in flu vaccination. In "Data: Wisconsin, country see flu shot racial disparity", Green talks about causes of vaccination rate disparities and offers solutions to inequitable systems that affect vaccine access:
"Green said the issue of equitable flu shot administration is bigger than just one vaccine.

"This is an issue not of race but of racism," she said. "How can we address these historical and present day inequalities to make sure that all Wisconsinites and all Americans, including Black Americans, have access to health care?""
Watch the whole interview here.