Green discusses hope for infant mortality disparities in On Wisconsin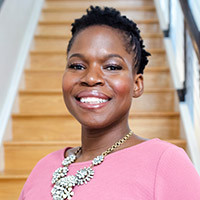 The Spring 2023 issue of the UW–Madison alumni magazine On Wisconsin set its sights on the future of UW. In the article "Fixing the Future", UW–Madison researchers shared breakthroughs in their fields that make them optimistic about tomorrow.
In the article, Tiffany Green, PhD, assistant professor in the UW Ob-Gyn Division of Reproductive and Population Health, described a program that's approaching infant mortality disparities from a new angle:
"The Expecting Justice collaborative has taken a novel approach to this problem: a guaranteed-income pilot study giving 150 pregnant Black and Pacific Islander people living in San Francisco $1,000 monthly stipends during and after pregnancy. The hope is that the no-strings-attached funds will reduce financial stressors and in turn reduce poor infant health outcomes such as preterm birth."
Read the whole article here!