Green discusses Momnibus Act and wealth inequality with In These Times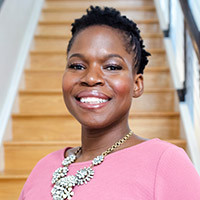 A new article published by In These Times examines how the federal Black Maternal Health Momnibus Act, a package of legislation aimed at closing Black maternal health disparities, could improve lives in Wisconsin.
In "The Momnibus Act Protects Wisconsin's Black Babies from a Premature Death", UW Ob-Gyn Assistant Professor Tiffany Green, PhD, of the Division of Reproductive and Population Health, discusses the importance of focusing on social determinants of health as a way to make change:
"Tiffany Green, an assistant professor of population health sciences and professor of obstetrics and gynecology at UW-Madison, says wealth disparities are also an important factor. In addition to quality healthcare access, ​"if you're worried about being unhoused, if you're worried about being unemployed, it's harder to carry a pregnancy to term.""
Read the whole article here!