Green discusses policy failures around COVID-19 with Wisconsin Examiner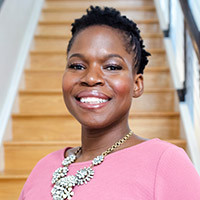 A recent article from Wisconsin Examiner recapped a report that found the United States' poorest counties experienced mortality from COVID-19 at nearly twice the rate of the nation's wealthiest counties. Tiffany Green, PhD, of the UW Ob-Gyn Division of Reproductive and Population Health, was interviewed for the article.
In "Report ties COVID-19 deaths to poverty, systemic policy failures", Green added insight on systemic inequalities that affected outcomes in our state:
"Early in the Wisconsin pandemic, outbreaks occurred in the meatpacking industry in Brown County. "And because of the way our occupational system is structured, they were disproportionately likely to be Hispanic immigrants," Green says. "And they were working under conditions that were not properly regulated, that were not safe, when it comes to trying to prevent COVID."

For people with lower incomes, "They're more likely to work in these industries that are not protected," she adds. "And so it's not surprising that these are the folks that would be disproportionately affected.""
Read the whole article here.