Green joins WKOW's Capital City Sunday to reflect on pandemic anniversary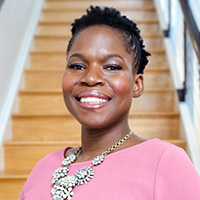 One year after Wisconsin's first pandemic-related emergency order, Tiffany Green, PhD joined Capital City Sunday on WKOW in Madison to talk about lasting lessons from this pandemic that could carry forward to future public health crises.
On Sunday, March 14, 2021, Green discussed the ways the pandemic highlighted structural inequities in the U.S., and what she hopes will be long-term changes in public health.
""I think a lot of people saw how this virus had been politicized and thought 'well it's happening to other people but not me' but even though we're seeing disparities across populations, infectious diseases don't discriminate," Green said.
Green said she hoped future mitigation efforts will particularly focus on workers whose jobs put them in crowded conditions and typically draw employees from already-marginalized communities."
Watch Dr. Green's segment on Capital City Sunday here!