Green published in Journal of Women's Health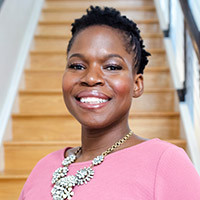 A new publication co-authored by Tiffany Green, PhD, of the UW Ob-Gyn Division of Reproductive and Population Health, examines connections between experiences of racial discrimination and postpartum depression.
"Are Experiences of Racial Discrimination Associated with Postpartum Depressive Symptoms? A Multistate Analysis of Pregnancy Risk Assessment Monitoring System Data", published in the Journal of Women's Health, is a secondary analysis of data from PRAMS postnatal surveys collected between 2012 and 2015. Green and co-authors found:
"Being upset by racial discrimination was associated with nearly three times higher odds of PPDS. Among women of color with at least some college education, the higher odds of PPDS associated with racial discrimination were greater than threefold, and for women with less than a high school education were less than twofold."
Read the whole study here!