Green quoted in New York Times article about infant mortality disparities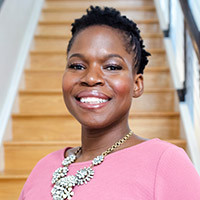 The New York Times shared a study out of California that found huge racial disparities in infant mortality, regardless of family income. "Childbirth Is Deadlier for Black Families Even When They're Rich, Expansive Study Finds" summarizes a study of infant mortality published by the National Bureau of Economic Research.
In the article, Tiffany Green, PhD, assistant professor in the Division of Reproductive and Population Health, discusses explanations for the pervasive disparity in infant mortality, even when controlling for education and income:
"It's not race, it's racism," said Tiffany L. Green, an economist focused on public health and obstetrics at the University of Wisconsin-Madison. "The data are quite clear that this isn't about biology. This is about the environments where we live, where we work, where we play, where we sleep."
Read the whole article here.