Green to appear on CDE Demography Seminar March 9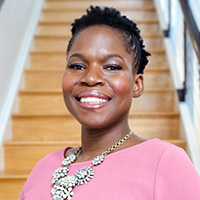 Tiffany Green, PhD, of the UW Ob-Gyn Division of Reproductive and Population Health, will offer comment on the UW-Madison Center for Demography and Ecology's Demography Seminar on Tuesday, March 9 at 12:15pm. Green will respond to the presentation "Covering Undocumented Immigrants: The Effect of a Large-Scale Prenatal Care Intervention" by Associate Professor Laura Wherry, PhD, of New York University.
Join the Zoom meeting here at 12:15pm on Tuesday, March 9!