Green weighs in on Wisconsin's C grade from March of Dimes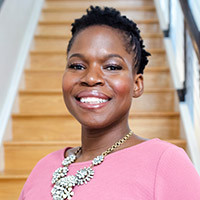 This year's March of Dimes report card on maternal and infant health assigned Wisconsin a C for the state's preterm birth rate of 10 percent. Tiffany Green, PhD, assistant professor in the Division of Reproductive and Population Health, spoke with CBS 58 in Milwaukee about what that grade means for our state.
"Green said decades of research don't point to one specific reason for pregnant mothers to give birth early, but she said it does show living in stressful environments can be strongly correlated.

"We need to do the work to make sure that we can support pregnant people in having healthy pregnancies and that means addressing upstream factors like poverty, addressing upstream factors like unstable housing," Green said."
Watch the whole interview here!