Gyn Onc fellowship grad Lees published in Gynecologic Oncology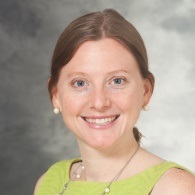 An article by UW Ob-Gyn Gynecologic Oncology fellowship graduate Brittany Lees, MD was published in the journal Gynecologic Oncology!
"A population-based study of causes of death after endometrial cancer according to major risk factors" uses data from a population-based study by UW-Madison researchers that followed 745 women with a diagnosis of invasive endometrial cancer. They found:
"Endometrial cancer patients were 3 times more likely to die of cardiovascular disease than endometrial cancer. Obesity, smoking and diabetes increase the risk of death in these patients and are potentially modifiable. Clinical trials should be developed that incorporate counseling regarding these risk factors into survivorship care to determine impact on mortality."
Read the whole article here!