Higgins discusses future of abortion research in challenging atmosphere with STAT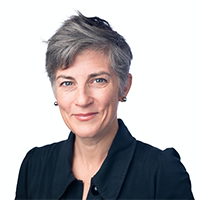 A new article in STAT talks to researchers who specialize in reproductive health about what the U.S. Supreme Court's June 24 decision overturning Roe v. Wade might mean for research about abortion in the future.
In "These researchers study abortion in states likely to ban it. That will make their jobs even harder", UW Ob-Gyn Division of Reproductive and Population Health and UW Collaborative for Reproductive Equity Director Jenny Higgins, PhD, MPH provides perspective on why research on reproductive health care access is more important now than ever:
"It will also prove difficult for the researchers themselves, who already face an uphill battle trying to do rigorous evaluation in such a highly politicized area. Higgins, who helped to found CORE in 2019, faced significant pushback from mentors who warned she'd have to constantly be combating accusations about bias in her work. But she and a small cadre of experts around the country have made it their priority to collect the kind of data that's needed to inform local policy — even when policymakers don't want to hear it."
Read the whole article here.