Higgins discusses potential impact of US Supreme Court decision on reproductive health care in Wisconsin with WTMJ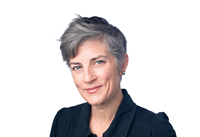 UW Ob-Gyn Division of Reproductive and Population Health Director and UW Collaborative for Reproductive Equity Director Jenny Higgins, PhD, MPH spoke with WTMJ about some possible implications for reproductive health care in Wisconsin if Roe v. Wade is overturned by the U.S. Supreme Court.
In the interview, Higgins fielded questions about whether miscarriage is distinguishable from medication abortion, and the possibility of bigger questions about fertility treatments in the future.
Listen to the story here.