Higgins to lead Division of Reproductive and Population Health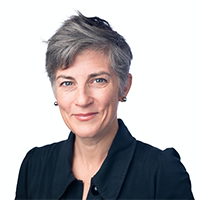 The UW Department of Ob-Gyn is pleased to announce that Jenny Higgins, PhD, MPH will assume the role of Director of the UW Ob-Gyn Division of Reproductive and Population Health, effective September 1, 2021.
Dr. Higgins joined the faculty of the University of Wisconsin-Madison Department of Gender and Women's Studies in 2012. In 2017, she joined our Department of Obstetrics and Gynecology's Division of Reproductive and Population Health through a joint faculty appointment. Dr. Higgins is the Director of the UW Collaborative for Reproductive Equity, a research initiative focused on reproductive healthcare access and delivery, policy evaluation, and communication to address critical needs in reproductive health and healthcare in Wisconsin.
During her time at the UW, Dr. Higgins has earned prestigious awards such as the Romnes Faculty Fellowship and the Vilas Early Career Award. She served two terms on the Guttmacher Institute's Board of Directors and spent more than a decade on the editorial boards of the Journal of Sex Research andPerspectives on Sexual & Reproductive Health.
Dr. Higgins earned her PhD in Women's, Gender, and Sexuality Studies from Emory University, as well as a master's in public health focused on global health.
Dr. Higgins is a talented, insightful mixed-methods researcher with a deep interest in sexual and reproductive health. She will do an incredible job of strengthening the Division of Reproductive and Population Health's mission to improve quality of life by advancing reproductive and population health research and promoting community-engaged strategies.