Hoppe discusses hypertension in pregnancy with NHLBI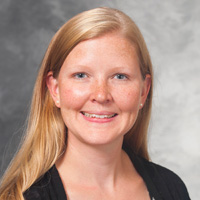 As part of a meeting with the Women First Research Coalition with the National Heart, Lung, and Blood Institute (NHLBI), UW Ob-Gyn maternal-fetal medicine specialist Kara Hoppe, DO discussed high blood pressure during pregnancy and some ongoing research in the U.S.
The meeting served as an opportunity to discuss current women's health research at the NHLBI, consider future training opportunities, and highlight important areas where women's health research could be expanded. According to other meeting attendees, Hoppe was a key participant, and her contributions were invaluable.
Incredible work, Dr. Hoppe!