Hoppe discusses pregnancy complications and heart disease on WKOW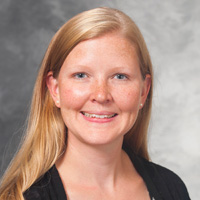 Kara Hoppe, DO, of the UW Ob-Gyn Division of Maternal-Fetal Medicine, spoke with WKOW News in Madison about pregnancy complications that can lead to long-term cardiovascular health issues.
In the interview, Hoppe discussed the need for continued care after experiencing some pregnancy complications:
"It underlines the need for early prevention and treatment of these risk factors. Primary prevention of cardiovascular disease for women who experience these complications, as they transition out of pregnancy and postpartum care are really important. It's important to highlight the need for a long term primary care and follow up."
Watch the interview here!