In the News: Higgins discusses Supreme Court decision and abortion restrictions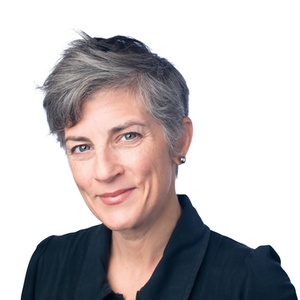 Since the May 2 leak of a draft U.S. Supreme Court memo that suggests the court's intention to overturn Roe v. Wade later this summer, researchers and scholars have shared insights on the current landscape of abortion access in the country, and potential implications for the coming Supreme Court decision.
UW Collaborative for Reproductive Equity and UW Ob-Gyn Division of Reproductive and Population Health Director Jenny Higgins, PhD, MPH has shared expertise on Wisconsin Public Radio and CBS-58 in recent weeks:
State data: About 6,400 abortions were performed in Wisconsin in 2020 – Wisconsin Public Radio
In this article, Higgins discussed some state-level restrictions that make abortion access challenging for people in Wisconsin:
"Higgins also cited the state's 24-hour waiting period and requirements for medication abortions as barriers to the procedure, and noted there are only a few abortion clinics in the state, which means many patients have to travel several hours to undergo a surgical abortion.

"There are a variety of restrictions that work synergistically to make it difficult for people to both travel to and afford services," she said."
Where Wisconsinites stand on abortion access – The Morning Show, Wisconsin Public Radio
Higgins joined Wisconsin Public Radio's The Morning Show on May 11, 2022 to talk about research into public opinion on abortion access, health outcomes that could be affected by abortion restrictions, and more. You can listen to the whole interview here – her appearance begins at 5:06.
In two appearances on CBS-58 in Milwaukee, Higgins provided statistics and background about abortion trends in Wisconsin, and talked about how people in Wisconsin may find abortion care if Roe v. Wade is overturned:
A look at abortion by the numbers in Wisconsin, US – CBS-58
Some worry women will seek unsafe abortion options if current access becomes limited – CBS-58