In the News: Higgins shares insights in post-Roe reporting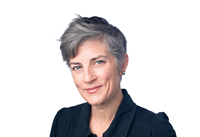 Since the United States Supreme Court issued its decision in the case Dobbs v. Jackson Women's Health Organization on June 24, overturning the constitutionally protected right to abortion, UW Ob-Gyn Division of Reproductive and Population Health and UW Collaborative for Reproductive Equity Director Jenny Higgins, PhD, MPH spoke with several news outlets to answer questions about what the decision may mean for abortion access in Wisconsin.
Higgins has shared her expertise with publications like the New York Times, Mother Jones, Wisconsin Public Radio, Milwaukee Journal Sentinel, and more:

Century-Old State Laws Could Determine Where Abortion Is Legal – New York Times
In this article, Higgins discussed public impressions of Wisconsin's 1849 abortion ban.
In a post-Roe world, some medical students rethink plans to practice in Wisconsin – Milwaukee Journal Sentinel (paywall)
In this article, Higgins discusses the impacts of abortion restrictions on physician training, and possible downstream effects on the physician workforce in Wisconsin:
""We have an excellent reputation, but people's interest in coming here to be students, to be residents, to be faculty will be diminished if it's thought of as a place hostile to abortion, where legislators interfere with the practice of medicine and people cannot get trained in this type of care even if they do not practice this type of care themselves," Higgins said."
Out-of-state abortion providers prepare to help Wisconsin patients after Supreme Court overturns Roe – Wisconsin Public Radio
In this article, Higgins shares research from CORE about clinic closures, birth rates, and people's health:
"Jenny Higgins, a professor and director of the Collaborative for Reproductive Equity at the University of Wisconsin-Madison, said their research has also shown an increase in birth rates in Wisconsin in recent years due to abortion clinic closures. Higgins said Wisconsin's abortion ban will have devastating impacts on people's health and wellbeing in Wisconsin."
Why Progressive Prosecutors Won't Save Us in a Post-Roe World – Mother Jones
Local experts weigh in on the potential consequences regarding Roe v. Wade's overturn – Channel 3000
In this interview, Higgins discusses the likely consequence of increased maternal morbidity and mortality following Roe's fall.
Many women confused by the difference between abortion pills and emergency contraceptives – WKOW
Higgins outlines the ways emergency contraception and abortion pills work, and emphasizes the difference between the two:
""It's extremely important to know that emergency contraception works by preventing pregnancy and that the abortion pills work by causing a pregnancy to end," said UW Professor of Obstetrics and Gynecology, Jenny Higgins, Ph.D., MPH."
Doctors deal with uncertainty, ethical decisions tied to abortion ruling – Spectrum News
In this interview, Higgins discussed some of the challenges and confusion faced by clinical care providers in light of the Dobbs decision:
"Higgins said that health care providers are in a holding pattern now, as they wait for some sort of clarity about what will be allowed under current law, specifically whether or not Wisconsin's law from 1849 banning abortion is actually in effect and what qualifies as an exception to provide an abortion to help save the life of an expectant mother."