In the News: Higgins talks about state of reproductive health care access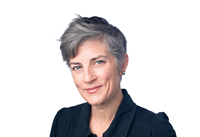 Since the United States Supreme Court issued its decision in the case Dobbs v. Jackson Women's Health Organization in June 2022, overturning the constitutionally protected right to abortion, UW Ob-Gyn Division of Reproductive and Population Health and UW Collaborative for Reproductive Equity Director Jenny Higgins, PhD, MPH spoke with several news outlets to answer questions about the current landscape of abortion access in Wisconsin.
The Path to Restoring Abortion Access in Wisconsin Hinges on the November Midterms – Mother Jones
The State of Abortion in Wisconsin – Milwaukee Magazine
Higgins represents the research perspective in a wide-ranging feature in Milwaukee Magazine about the future of abortion access and legal challenges in Wisconsin:
"Jenny Higgins didn't need the Supreme Court's decision to overturn Roe v. Wade to illuminate the impact of an abortion ban on Wisconsin's social and medical landscape. "This notion that suddenly abortion is unavailable is not true," Higgins says, the director of UW-Madison's Collaborative for Reproductive Equity. "Abortion has been unavailable for so many people in our country for a long time.""
Read the whole feature here.
After Roe v. Wade, abortion bans from the 1800s became legal matters in these states – USA Today
An article from USA Today examines how century-old laws on the books in several states are affecting abortion access in the absence of federal protection from Roe v. Wade, including a Wisconsin law from 1849 that bans abortion:
""Even though the actual enforceability of the ban is unclear, the reality of abortion care here is that it is unavailable," the University of Wisconsin's Higgins said. "That to me is the most important thing, what actually is happening on the ground.""
Read the whole story here.