Jacques discusses challenges in medical education with Wisconsin State Journal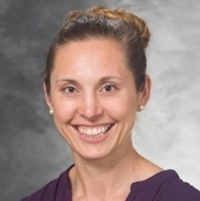 When the United States Supreme Court issued its decision in Dobbs v. Jackson Women's Health Organization and overturned the constitutional right to an abortion, clinics in Wisconsin stopped offering abortion services. That raises questions about ob-gyn resident education in the state.
In "Medical residents struggle to receive training after Planned Parenthood halts abortion services in Wisconsin", Assistant Professor Laura Jacques, MD, of the UW Ob-Gyn Division of Academic Specialists in Ob-Gyn, discussed some potential downstream effects of limiting abortion training in our state with the Wisconsin State Journal:
""There is no question that people will consider the law in Wisconsin and that people will leave," Jacques said. "It's a very different time to be practicing. We have to worry about if we can really provide the best care for the patient or if we might be compromised. It's very draining.""
Read the whole article here.