Jacques publishes in Obstetrical and Gynecological Survey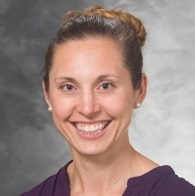 In a new publication in Obstetrical and Gynecological Survey, Laura Jacques, MD, of the UW Ob-Gyn Division of Academic Specialists in Ob-Gyn reviews available evidence to compile best practices for diagnosis and treatment of genital lichen planus.
"Diagnosis and Management of Vulvovaginal Lichen Planus" provides guidance for health care professionals to differentiate between lichen planus and other vulvar dermatological issues, decide whether biopsy is necessary, and develop a treatment plan:
"When patients present with genital lichen planus, a complete review of systems and a thorough physical examination should be performed because of the prevalence of extragenital sites. Treatment of genital disease should start with a topical, ultrapotent steroid, and follow-up visits should occur to ensure improvement and to monitor for adverse drug reactions and malignancy."
Read the whole article here – great work, Dr. Jacques!