Kushner to become Vice Chair of Faculty Development, Education and Wellness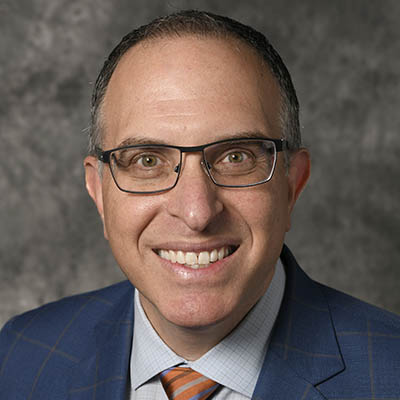 David Kushner, MD, Professor in the Division of Gynecologic Oncology, has accepted the appointment of Vice Chair of Faculty Development, Education and Wellness. This appointment will be effective November 1, 2022!
As Vice Chair of Faculty Development, Education and Wellness, Kushner will be integrally involved with the department's faculty mentoring program, recruitment, faculty promotions and supporting career development for faculty at all levels. Provider wellness is a new addition to this vice chair role and will include providing strategic vision and direction to the development, implementation, and evaluation of wellbeing initiatives, in collaboration with the department, UW SMPH, and UW Health leadership. He will also provide oversight and leadership for all levels of education in our department, working closely with the leaders of medical student, residency, fellowship, and graduate training programs to ensure the highest quality for all our educational programs.
Kushner brings a depth of experience to each aspect of this role. He has been a mentor to many early-career faculty, chairing and serving on countless faculty mentor committees as well as advising and mentoring medical students, residents, and fellows. He has long been a champion for wellbeing efforts, including founding and co-chairing the Society of Gynecologic Oncology Wellness Task Force, pioneering the Department of Ob-Gyn's Wellness Committee in 2018, and serving as an active voice on the UW Health Provider Wellbeing Committee since its creation. He is an award-winning educator. During his tenure as director of the Division of Gynecologic Oncology, he successfully navigated the accreditation process to launch the UW Ob-Gyn Gynecologic Oncology fellowship, which he then led successfully for many years.
Thanks to Dr. Kushner for his leadership as Vice Chair of Research, a role he held since 2015, and congratulations on this new opportunity to shape the department's faculty development, education, and wellness efforts!