Mojdehbahksh gives oral presentation at SGS conference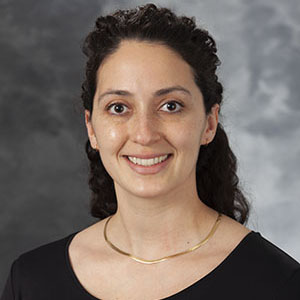 Congratulations to UW Ob-Gyn resident Rachel Mojdehbakhsh, MD, PGY-3, who gave an oral presentation at the 2022 Society of Gynecologic Surgeons annual meeting in San Antonio, TX!
Mojdehbakhsh presented "Efficacy and Safety of a Restrictive Blood Transfusion Protocol in Gynecologic Surgery Patients", a project that was mentored by Ahmed Al-Niaimi, MD, of the UW Ob-Gyn Division of Gynecologic Oncology. FPMRS Division Director Dobie Giles, MD was moderator of the session where Mojdehbakhsh presented.
Incredible work, Dr. Mojdehbakhsh!